4525 West 3000 South
Roosevelt, UT 84066
Office: (435) 722-2494
Crude Dispatch: (435) 823-5411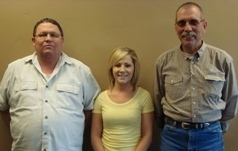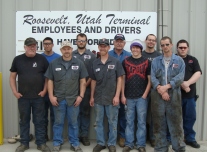 The Roosevelt Crude Oil Terminal is the premier crude oil transporter in the Uintah Basin.  We load crude oil at oil well locations throughout the Basin and transport it to various refineries in the Salt Lake City metro area and occasionally to various pump stations as determined by our customers.
Drivers working in this terminal will need to possess a CDL with hazardous materials, tank and doubles/triples endorsements.  The driver will be provided with extensive training in order that they may provide our customers with the extraordinary service our customers expect.